With over 10 years experience, JSM Fitness Personal Trainer provides one to one mobile and online coaching personal training services in St Albans & Harpenden (Hertfordshire). We offer a variety of personal training fitness programmes to suit your needs in the comfort of your home. With the help of your PT Juan, you can lose weight, tone up, lose fat, get nutrition advice, improve your mobility and form, increase your fitness levels or feel fitter and healthier a lot quicker in a productive and fun way.
"In the last 12 months I've lost alsmot 80 pounds (5.5stones) with Juan's help. I find both sport and life so much easier now.
The important thing I've learnt is that if you're serious, you've going to be spending a lot of time with your personal trainer. So find someone you get on well with - and Juan's a nice guy to spend time with."
Peter 63 y/o Markyate – Director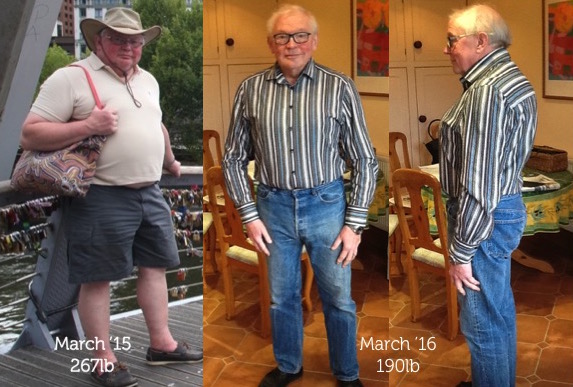 "The Biggest Loser was a great opportunity for me to lay down foundations for a healthier lifestyle.
Juan was a brilliant trainer pushing me outside my comfort zone and keeping me motivated throughout the 19 weeks of the competition. Juan would adapt all the exercises according to my needs.
Each week the routines were harder and harder, as my fitness level kept improving and I felt a very rewarding feeling after each session. He kept in touch throughout the competition and was an excellent support throughout.
A big thank you Juan for helping me lose over 5 stones (23% body fat) and make me win this competition!" Daniel – 35 y/o - Winner of the Rennie Grove 'Biggest Loser' competition 2014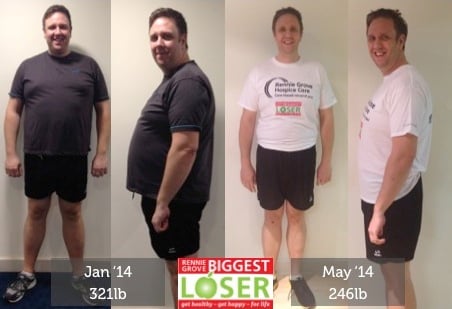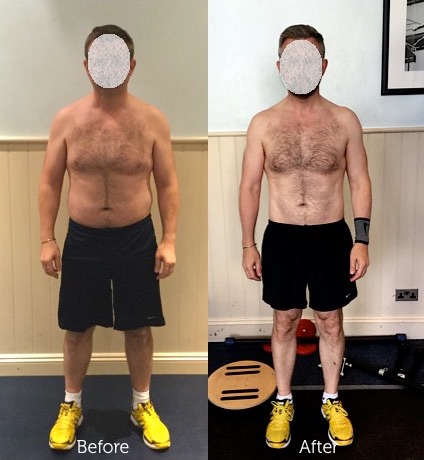 "Juan is an excellent personal trainer. He has helped me lose weight, get fitter and feel younger.
He created a programme for me that achieves these things and has helped with my diet. He monitors progress through taking pictures and measurements, keeping a thorough record. Juan is very encouraging without being pushy.
Juan's passion and enthusiasm for fitness and well being are inspiring. He certainly practices what he preaches. Juan is now more than my personal trainer. He is a friend and a very nice man to boot.
I would, without hesitation thoroughly recommend his services to anyone who seriously wants to become both fitter and healthier." Paul 40 y/o Bendish - Financial Planner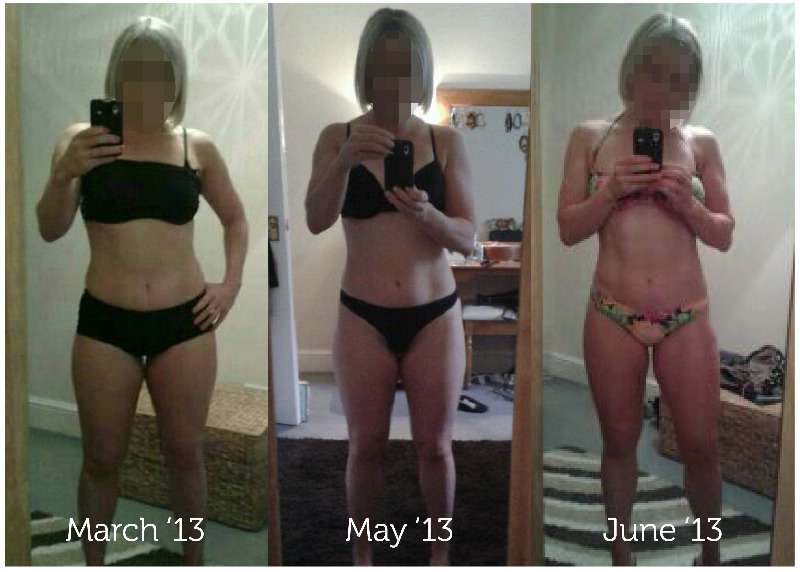 "I have been having personal training with Juan since March 2013. His training sessions are absolutely brilliant. I have noticed a complete change in my body shape and feel fitter and stronger.
He pushes me to my absolute limit, but of course in a safe way. If it wasn't for him being there I wouldn't do half as much as I do in his training sessions. He is also a wonderful guy and fun to train with too. I know of other Personal Trainers and I can honestly say that he is most definitely the very best.
Juan loves his work and is totally dedicated to what he does. This comes through when he trains his clients. You can feel and see his enthusiasm for fitness which in turn makes you want to work even harder yourself."
Jennifer 40 y/o - St Albans - Sales Executive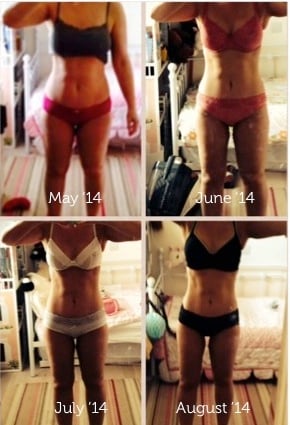 "I decided to work with a personal trainer as I turn 40 later this year and wanted to feel fit, healthy and lose a few pounds to look at my best. I was impressed with Juan from the first meeting, he is knowledgable and passionate about his job and he makes you feel like he genuinely cares and supports your progress.

After just 4 months I can't believe the changes in my body and fitness levels. The nutrition plan alongside the challenging but enjoyable work outs have completely changed my body. I have lost 20lbs and gone down 2 dress sizes but most importantly I have so much more energy and feel so much better in myself.

Gym memberships and classes etc have never worked for me as I find it hard to fit them into my busy schedule but Juan is really flexible and worth every penny - I only wish I'd started years ago!" Vicky 39 y/o - St Albans - Mother
"Juan is an amazing person, always understanding of your personal goals, always encouraging, caring and enthusiastic. I have gained so much from my time with him, both physically and mentally, the only thing I have lost is inches !!!!. If you are looking for a PT instructor I would recommend Juan 100%. Not only has he taught me the importance of healthy eating and exercise, he has made it fun !!!."
Kelly 51 y/o – Harpenden (January 2023)
"Personal training with Juan is challenging but fun, motivating and sociable. Just enough encouragement to get to the next level. Managed to reach my goal of doing burpees - still not my favourite but i did it! I found the training sessions and dietary advice helped getting me into the shape I was aiming for.
Sarah 55 y/o – Bovingdon - (January 2023)
"Great experience with Juan, he tailored our workouts and nutrition to help us get back into the habit of exercising and we lost some weight along the way!"
Hannah & Andy - St Albans - (November 2022)
"Juan is an excellent PT who I have been working with foe nearly a year. Juan takes a complete approach to training, first identifying goals, then setting a programme to achieve those goals including dietary education. I would recommend Juan to anyone seeking a high quality and attentive PT."
Jack 36 y/o - St Albans - (June 2022)
"Juan is a brilliant trainer, motivating and fun to spend time with. Highly recommend!"
Naomi 33 y/o - St Albans - (April 2022)
"Couldn't recommend Juan more! Fun and varied workouts and a pleasure to chat to about everything, whilst catching your breath!!!"
Heleni 35- St Albans - (June 2022)
"Can't recommend Juan enough, he's a great trainer, very knowledgable and professional. Every session/week we do a different exercise which makes it so much more fun and I can see that I am getting stronger and stronger. He always makes sure to push me to achieve my best self."
Denis 33- St Albans - (June 2022)
"Juan is really motivational and fun to work with. He adapted our sessions really well to my developing goals and I'm very pleased with the results we achieved."
Doug 46- St Albans - (November 2021)
"Juan is a great personal trainer, he helped me get back into exercise after a long break with fun workouts, a detailed nutrition plan and lots of motivation!"
Sam 25 y/o -Dusntable - (May 2021)
"Juan helped me to follow a nutrition which I wasn't used to do before. I can see the result and I am very happy. Defo reccomend it! 💪"
Remo 34 y/o St Albans - (March 2021)
"Juan was great all round. He helped me get off the couch and set me off for a different path in training and wellness. He's a first class personal trainer, I massively recommend him"
Alessio 45 y/o St Albans - Self Employed (March 2021)
"Juan listens carefully to your requirements and develops training in line with this. Friendly, reliable and professional. I would highly recommend!"
Alex 44 y/o - Markyate - Business Owner (December 2020)
"Really impressed so far, only 7/8 sessions in but they've been varied and challenging. Would recommend."
Shaun 37 y/o - Harpenden - Manager (November 2020)
"I had an amazing experience on my personal journey to a healthy life with Juan. Not only does he provide nutritional advise, he is with you every step of the way to help you reach your personal goal to a healthier lifestyle with a great bespoke fitness programme that is tailored for you! I cannot highly recommend him enough for anyone that really needs to change there lifestyle to get fit & healthy, or anyone that wants to continue there healthy journey for the future.Thank-you Juan for changing my life for the better..!!!"
Darlyne 51 y/o - St Albans - Self Employed (October 2020)
"Juan is an excellent personal trainer and great to work with. He really listened to my goals and has designed a varied and interesting series of ongoing personal training sessions to help me achieve them, as well as providing useful and motivational nutritional input. Thanks Juan!"
Rob 43y/o -Harpenden - Partner (September 2020)
"Have only been working with Juan for 4 weeks and already seeing some results. The results are subtle at this stage, but noticeable, just small things like previously having trouble with a high step, to now no problem, being able to do some exercises without a support. Juan is encouraging and absolutely understands my goals."
Kim 59 y/o - Harpenden - Operations Manager (January 2020)
"I teamed up with Juan with the intention of getting fit and losing weight, which I have found difficult to achieve on my own. Juan has been really inspiring and is helping me work towards these goals. He is great to work with and even makes workouts fun!"
Caroline 47 y/o - St Albans - Writer (October 2019)
"Can't recommend Juan enough! I had a bike crash and whilst my shoulder was recovering I wanted to focus on legs and core. Juan created a variety of sessions that completely hit the spot! Really like the personal approach and Juan certainly knows his stuff! Even though I'm now fully recovered I've decided to continue personal training sessions with Juan."
Laura 55 y/o - St Albans - Director (June 2019)
I've been training with Juan for months now and love each of my training sessions. Juan is a great trainer who truly understands my needs with a continuing focus on the adequate exercises practice. In my view a perfect practice is key to achieve your goals, individual work-outs between sessions, avoid injuries and motivate yourself with the outcome. Juan has changed my daily routines and mentality about food, having healthier habits. Life changing experience.
Cesar 45 y/o - St Albans - Manager (May 2019)
"Juan is a true professional in every sense of the word. He tailors the sessions 100% to fit the goals of the client. He has a huge variety of exercises so it never feels the same and although he works you hard, he does make it fun! His dietary advice is also second to none. The results I saw within a few months were truly astonishing in both weight loss and toning. I have used personal trainers before but Juan is by some margin the best. I wouldn't hesitate in recommending him."
Jon 47 y/o - Sandrige - CEO (January 2019)
"I had always struggled with my weight so after having my second child I decided to enlist the help of a personal trainer. I've been working with Juan for over 2 years and he has been fantastic. Very professional, always punctual and great fun to work with, he has got me into the best shape I've ever been. He is extremely knowledgeable in fitness and nutrition so you feel like you're getting a complete package service"
Dimple 31 y/o - Hemel Hampstead - Company Owner (November 2018)
"I went to Juan with a specific training goal initially which with his help I was able to meet. I have continued with him as his sessions are varied and challenging and give just the right push without being impossible! He is adaptable in session to aches and pains I incur at work, my energy level and mood but also flexible with bookings to meet my lifestyle demands. The nutrition advice is very welcome too. Strongly recommended. Thanks Juan."
Darrel 47 y/o - St Albans - Paramedic (April 2018)
"For the first time in many, many years of doing my own thing, I was persuaded to book a series of personal training sessions with Juan. I have enjoyed each session and am amazed at the progress I've made, in a relatively short time. My own personal target and focus was to improve my upper body and core strength. This is being achieved together with a real difference being made to my shoulders, general posture and body alignment."
Maureen 64 y/o - St Albans - Golf player (March 2018)
"Following an initial trial session and consultation with Juan, I have now been training with Juan since July 2013. My goal is to lose weight, tone up and ultimately reduce my hip to waist ratio. With an individual nutrition plan and exercise programme created for me, I have in a relatively short time dropped a bra cup size and seen a reduction in my hip to waist ratio. The training sessions are fun and incorporate a variety of exercises which include cardiovasucular and core work. The exercises can be challenging, but Juan is very encouraging and always makes sure that you are doing everything correctly. At the end of each session I always feel a sense of achievement, and I know that with Juan's expertise and guidance, I will achieve my goal."
Janette 50 y/o - St Albans - Cook (October 2017)
"I am a rower and I hired Juan to strengthen my core as this is critical in rowing effectively. After 12 sessions with Juan, I could noticeably feel the difference when race training and I have not looked back since. My posture and power in the boat have improved significantly and this probably wouldn't have happened so fast if I hadn't hired Juan. Juan is an expert who really knows what he talking about from experience, added to which he is a really great guy."
Emma 40 y/o - Hemel Hampstead - Rower (March 2017)
"I have really enjoyed my training with Juan. I don't normally like going to the gym much but Juan had made the sessions fun and with a lot of variety which has kept it interesting. Juan is great at tailoring sessions to my requirements, so we had a completely different regime when I was training for the three peaks challenge as we do now I'm looking for more general all round fitness. He was even able to give me a routine to do on holiday that could be done without any weights or machines. Results have been impressive - much better than if I had been training alone, nothing is ever too much trouble for Juan, and he is a lovely chap who is a pleasure to spend time with."
Aaron 33 y/o St Albans - Project Manager (November 2016)
"When I first started with Juan back in March 2013 I couldn't run or lift weights. Now I am able to do all the exercises he plans for our sessions. Juan has motivated me to push past my perceived limits to get results. I have incredible energy, my balance and flexibility have improved immensely and I've got great new muscles. Juan has not only helped with my fitness but he has educated me on how to eat the right foods at the right times. If you are serious about changing your life for the better, Juan will lead you every step of the way."
Lisa 32 y/o - St Albans - Global news programme Producer (March 2016)
"Having stored my favorite jeans for over 4 years, in the hope one day I may fit into them, after two months of working with Juan I'm happy to say the now fit with room to spare! No session has been the same, you never know what you will get, except results. Juan has provided not only exercise advice, but equally as important nutritional advice, which if you follow you get the results. I am now the slimmest and fittest I have been in over 5 years, during that time I have completed two Iron-Man triathlons so that just shows the results I have achieved working with Juan."
Barry 50 y/o St Albans – Financial Director (December 2015)
"I've been training with Juan weekly for since March 2013. Previously my main exercise was running combined with occasional visits to the gym. Whilst my fitness level was okay, I lacked tone and wasn't confident when using the equipment. My goals are to build up my muscle tone and balance my fitness. Juan places a strong emphasis on posture and correct technique, which has improved my confidence and ability when I'm training by myself. Over the first 3 months I've lost weight, my wife has noticed a significant improvement in my body shape and I'm able to train harder. Juan is friendly and I find the sessions enjoyable. He incorporates a wide range of exercises and through a good awareness of what I'm able to achieve motivates me to achieve more than I could by myself."
Adam 35 y/o – St Albans - Lead Application Developer (November 2015)
"Under Juan's expert guidance I've made good progress towards my health and fitness goals. It is not just the expert training and nutritional advice that I like about Juan, but it is also the way he motivates and encourages you to push yourself. Juan's training sessions are always enjoyable, varied and satisfying and you always feel that you are making progress. Choosing Juan as my personal trainer is one of the best decisions I've ever made and a can fully recommend him."
Mark 36 y/o – St Albans - Researcher (July 2014)
"I had regarded myself as reasonably fit and food-conscious before working with Juan, but he really did open my eyes to the potential of my body and the way nutrition can transform you. My aim was to get as fit as possible using limited equipment within my own home and Juan came up with a fantastic range of routines to suit me. He continued to offer advice and support throughout my progress and I can safely say I couldn't have achieved anything close to what I have done without Juan!"
Rob 26 y/o Harpenden - Student (June 2013)
"This was my first experience of personal training and I loved it! Juan was able to push me further than I would on my own and helped me reach goals I had longed to achieve. I was amazed at what we were able to achieve in such a short space of time. Above all Juan made the sessions fun and I looked forward to our sessions each week. Thank you!"
Sarah 32 y/o – St Albans - Managing Director (May 2013)
"I wouldn't say I enjoy the sessions but I can feel the benefits of them and Juan makes us laugh even when it hurts!"
"Each session is beneficial to me as a swimmer and there is a lot of variety. Despite the pain the sessions are always fun and Juan gives us really good feedback."
"Juan gets us using different bits of equipment and really thinking about what parts of our body we are using, it's really varied and interesting."
Harpenden Swimming Club - ages 11 to 15 y/o (September 2013)
"On Behalf of St Albans Girls' School thank you for taking the time to meet and talk to our students during their Business Studies lesson. Bringing the real world into the classroom is invaluable to our students and they have greatly benefitted from your input and support." Margaret Chapman - STAGS Headteacher